Fort Myers Community Whispering Palms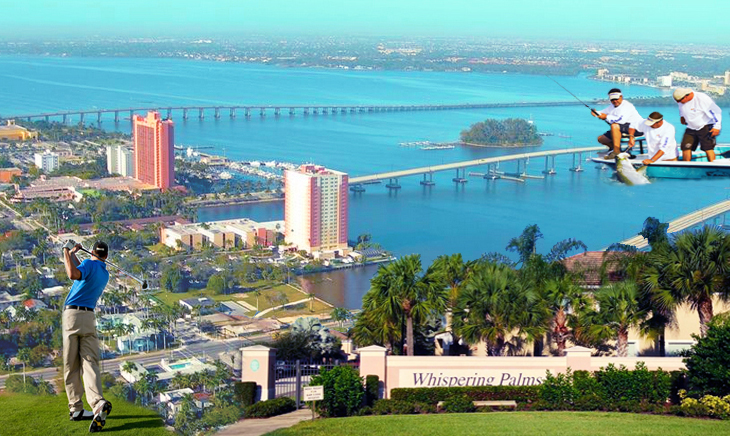 View All Fort Myers Community Whispering Palms Listings
Amenities:

Gated Community

Swimming Pool & Spa

Outdoor Cooking

Close to Everything!
Fort Myers Community Whispering Palms
The Fort Myers Community Whispering Palms is located conveniently close to all the major attractions which make living in Southwest Florida such a marvelous experience. While Florida is known as "The Sunshine State," all who live here fully understand (and appreciate) that the outstanding quality of life isn't something simply compelled by climatological conditions. What makes it really great is the awesome array of activities in which one can engage because the weather permits… and the infrastructure exists. As a diverse community that caters to a vast variety of interests, Fort Myers features something for everyone. Regardless of whether your penchant is for golfing or baseball, shell collecting or shopping, culinary arts or performing arts, boating, beaching or something other, the options are unceasing and fortunately, all of it awaits mere minutes from Whispering Palms.
Fore-Example…
With its per capita composite of public and private holes, Southwest Florida has been glamorized as "The Golf Capital of the World." There's a course to accommodate every level of skill and some have been recognized among America's best. Golf lovers will find numerous choices of public and private fairways in the vicinity of Whispering Palms. The closest public golf course is at Colonial Country Club, located only moments from Whispering Palms. The 18-hole, Par 72, Colonial Course offers 7,537 yards of challenge designed by Gordon Lewis, yet this is just one of the great golf courses close to the community. The fact remains that private courses are more abundant than public, but by becoming a member in almost any golf club, reciprocal benefits extend such one can experience action on other courses. And while golf may be the most popular sport in Southwest Florida, one needn't think that it is the only game in town. Baseball fans know that for nearly a century, Fort Myers has served as a host to professional teams during the Spring Training season. In fact, every team that has ever trained in Fort Myers has gone on to win a World Series. At present, Fort Myers officially serves as a home-away-from-home to both the Boston Red Sox and the Minnesota Twins. Team operations are conducted throughout the year, but each Spring, fans venture to venues like Hammond Stadium and JetBlue Stadium

to cheer on their favorite players. The ball parks are located only some ten minutes from Whispering Palms. For fans of NCAA basketball, Alico Arena is located on the campus of Florida Gulf Coast University which is only some 15 minutes from Whispering Palms. This venue became nationally renowned as "Dunk City" after the FGCU Eagles made NCAA championship history in 2013 by becoming the first 15th seed team to advance to The Sweet 16. Then again, for fans of Hockey or arena football, nearby Germain Arena not only serves as a home to the Florida Everblades Hockey Team, but the championship winning Florida Tarpons, the most dynamic team in the sport of arena football. There's still more in the way of fishing tournaments, tennis tournaments, boat races, marathons and all manner of fun-runs and poker-runs on foot, bicycle or motorcycle. Folks in Fort Myers like to play in the sun, and Whispering Palms is so appreciably close to so many opportunities for that, homeowners here will truly have it made in-the-shade.
Outdoor Indulgence
Life in Fort Myers is further elevated by the beauty of the beaches. Some of the more glorious shorelines on the Gulf of Mexico are just a short drive from Whispering Palms. One can scoop-up shells from the famous shores of Sanibel Island or visit Fort Myers Beach where dining, shopping and live entertainment makes a splendid splash too. The beaches of Fort Myers offer much more than a mere sanctuary for soaking-up the sun, some may serve as a great place to go birdwatching or fishing while other may provide a backdrop for wedding events and annual cultural celebrations such as Fort Myers' annual Sand Sculpting Championship. For those who enjoy boating and fishing, a day in Fort Myers seldom to never disappoints. Of course, some come to the beach solely to watch the sun set over the Gulf of Mexico; it remains one of the greatest shows on Earth. There are other notable nature escapes close to Whispering Palms, such as the  the Six Mile Cypress Slough Preserve. As a vital habitat of flora and fauna, The Slough encompasses more than 3,400 acres of wetland. For all the modernity of Fort Myers, visitors can trek into the heart of this wilderness, on-or-off the boardwalk, through guided tours and educational programs. Avian enthusiasts will appreciate that the site has been State-designated as integral to the Great Florida Birding Trail.
Out On the Town
For those who are more drawn to designer shopping and fine dining, Whispering Palms is tastefully close to some of the region's best retails centers and restaurants. From Edison Mall to the Shops at The Forum, to Bell Tower, Gulf Coast Town Center, Miromar and more, residents of Whispering Palms can readily access the plethora of possibilities. And rest assured, long after the sun has set, the night also brings numerous things to do. After dining at a fine restaurant, residents can travel to venues such as the Barbara B. Mann Performing Arts Center to see lavish staged productions from national touring acts or concerts with legendary recording artists. Additional performances are staged at Broadway Palm Dinner Theater, Theatre Conspiracy and Germain Arena. Live entertainment is also routinely served-up at a variety of restaurants like Yabo, or venues in downtown Fort Myers. You may also want to check-out exhibits staged at the Sidney & Berne Davis Art Center in downtown Fort Myers or attend an event conducted at Harborside Event Center. There's still more in the way of art festivals, blues festivals, jazz series, symphony concerts, car shows, carnivals and you-name-it. Fort Myers features a little bit of everything, but still more can be found only a short drive away in neighboring communities like Naples, Estero, Bonita and Sanibel Island. Given the neighborhood's proximity to Interstate 75 as well as Southwest Florida International Airport, residents of Whispering Palms can more conveniently connect with all points North, South and beyond.
Family Friendly
Although the region of Southwest Florida has routinely ranked as one of America's best places to retire, the fact remains that the area has increasingly become a haven for young professionals and young growing families. For those who have children, Fort Myers provides a variety of fun and educational outlets. Local favorites include the Imaginarium; a science center where kids enjoy hands-on and interactive exhibits which impart lessons in science, biology, engineering, history and more. They'll have an opportunity to experience tropical storm winds, dig for dinosaur bones, feed stingrays and interact with live animals. Whispering Palms is also only a few minutes away from the Calusa Nature Center & Planetarium. This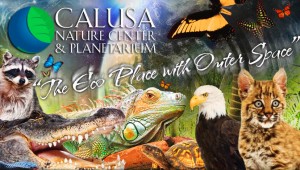 105-acre site is complemented with a museum, three nature trails, a butterfly & bird sanctuary, and a fascinating Planetarium. Visitors not only have an opportunity to learn about outer space, but also Southwest Florida's natural history. To glean interesting insight on two famous historical figures, Thomas Edison and Henry Ford, plan a visit to Edison & Ford Winter Estates off McGregor Blvd in Fort Myers. These two inventors and industrialists are recognized as Southwest Florida's most famous of seasonal snowbirds. Their estate homes, workshops and gardens have been beautifully preserved for posterity and remain one of the region's most popular attractions. These are but a few of the attractions near Whispering Palms, but families will also appreciate the proximity to schools, churches, healthcare services and more.
More to Love
While popular beaches, shops and recreational attractions abound just beyond Whispering Palms, there's plenty to love among the immediate environment of the neighborhood which is nestled beside lakes and pine preserves. Amenities include a community swimming pool and spa, outside cooking areas with BBQ grills and more. Combine all this with quality architecture and affordability, the Fort Myers Community Whispering Palms SCREAMS with promising potential for home buyers seeking new construction. As sales have already commenced within this community, only a limited number of homes remain. With that in mind, we loudly advise potential buyers to explore Whispering Palms while time still permits.
Click here to register to receive more information on Whispering Palms