Whispering Palms Location
Posted:
Whispering Palms Location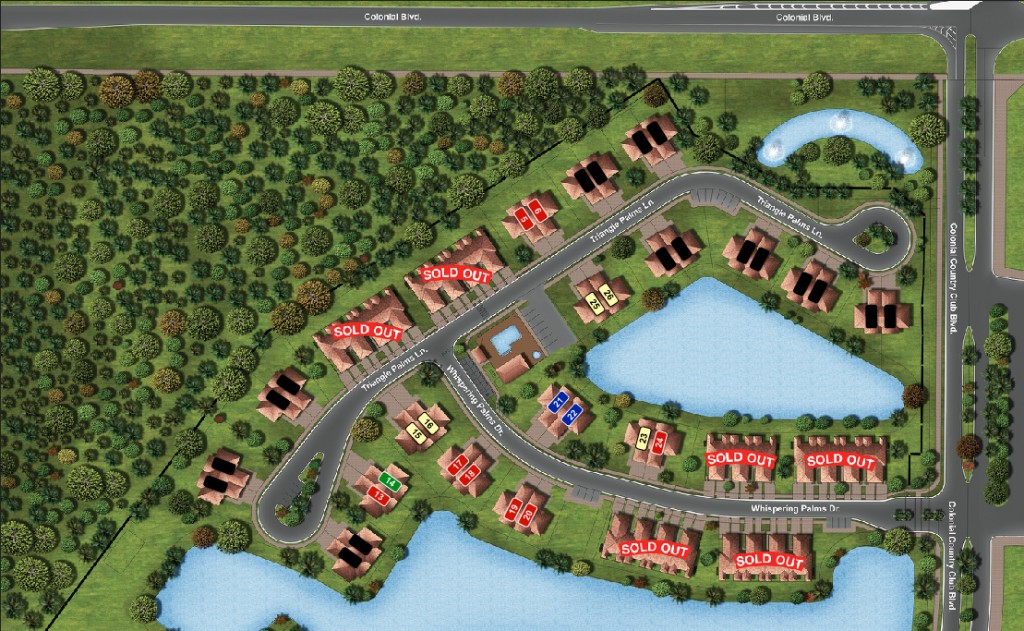 Whispering Palms location is near the Colonial Country Club Blvd corridor of Fort Myers. To access from Interstate 75, simply take Exit 136 and turn East on Colonial Blvd. You'll then drive less than one mile to take the turn right onto Colonial Country Club Blvd. Whispering Palms Drive is located at the first right turn. Given Whispering Palms location, residents are conveniently close to Interstate 75 as well as Southwest Florida International Airport. This enables residents to more readily access all points North, South and beyond.
Click here to register to receive more information on Whispering Palms in Fort Myers